Last Updated on 09/04/2022 by hortonteam
All of the articles on this list are great for those who may be looking to spice up their house interiors or try out a new look. For example, you can find articles about how to create an inviting living space within your budget. You can also add more tech into your life at reasonable prices with what is available today! If you're interested in remodeling old homes then take a peek and see if any ideas jump out at you. Some really good ones might just leap onto the screen before too long!
8 Simple Swaps to Make Your Living Room Cozier and More Relaxing
Cozy up your living room this season with a few stylish pieces from Walmart—all under $250. Read more…
Smart Living: The Latest Smart Home Tech to Add to Your Home
Nowadays, living in a smart house is not just something you see in sci-fi movies. Connected homes are becoming the norm rather quickly and there's no stopping them any time soon! From security to basic kitchen tasks, our lives have been transformed through these innovations – for better or worse. Fortunately it's making life more comfortable, economical and safe while also giving us conveniences we never knew were possible before (i.e., using your voice instead of having to type on a keyboard). There are plenty of affordable options available when starting out with smart home tech nowadays but if you want things done right then go all out by creating a fully connected household that will make everything easier than ever before Read more…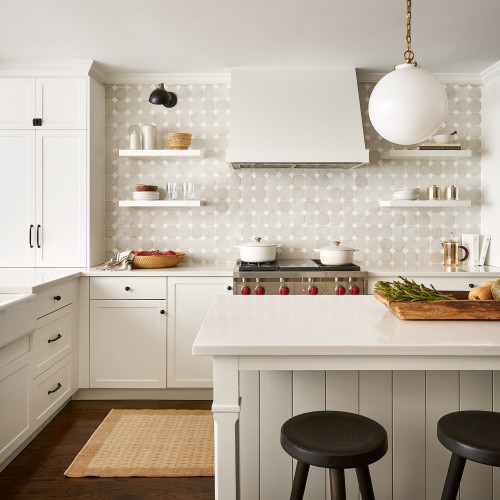 Photos by Ryan McDonald
Houzz Tour: 1960s Home Remodel Marries Old and New
When the couple needed more space with their family growing from two to six, they bought and refreshed his old childhood home. With a 700-square-foot addition of which includes a lounge and mudroom on the first floor as well as primary bedroom suite for parents upstairs there is enough room in this house for any size family. Read more…

New home ideas can be hard to come by, but not when you're at the click of your mouse. With articles about house interiors for a cozy design and tech tips that will make it feel like yours in no time, these are just some glimpses into what we've got going on here! If you are looking for a way to transform your bathroom. You might like this next article! This blog post will give you Top Bathroom Renovation Trends for 2020 and 2021.